Impending
Full-stack hardware and software co-created with our network of partners and collaborators.
The aim of the project is to strengthen the competitiveness of all project partners and contribute to open innovation and a sustainably oriented society as the foundation for the growth of the digital economy. The glass industry transformation project is a key prerequisite for increasing the value added in the industry and the entire economy.
The investment is co-financed by the Republic of Slovenia and the European Union as part of the Recovery and Resilience Plan – NextGenerationEU.
In this work, we aim to design, implement, enhance, and evaluate novel human-centric methodologies and services focusing on real-time active monitoring and control for data-driven energy communities via next generation Internet-of-Things enablers. To this end, we are developing a comprehensive community manager platform, serving as an extensible framework supporting the development of novel energy services.
This work has been funded from the European Union's Horizon 2020 research and innovation programme under project IoT-NGIN (grant agreement No 957246).
We provide a whole health management and hazard prevention ecosystem to support safety inspection at work based on advanced workwear and PPE enhanced with textile-embedded electronics providing real-time physiological measurements of workers in the field.
This work has been funded from the European Union's Horizon 2020 research and innovation programme under project ASSIST-IoT (grant agreement No 957258).
The integration of cross-sector datasets with business applications provides a set of services on top of data exchange processes (data processing, data format alignment, data exchange protocols, data analytics). The exploitation of real-time customer data enables dynamic supply-demand balance, effective demand response capabilities, implementation of tariff control and new business models to increase customer engagement, accurate consumption disaggregation and tailor-made energy tariffs. Moreover, it enables the implementation of non-energy and cross-sectoral services derived from disaggregated data streams, extremely valuable for health care applications.
This project has indirectly received funding from the European Union's Horizon 2020 research and innovation programme under REACH Incubator (Grant Agreement no. 951981).
We advance the state-of-the-art of cooling solutions for aerospace garments by developing an active thermal load management system for space suits aimed at preventing health threatening situations that may lead to mild or even potentially fatal health issues during training activities and space-near experiences in the context of commercial and civilian space exploration.
Smart and secure gateway that collects, organizes and manages sensor measurements according to state of the art security and privacy requirements. It also enables closing the control loop of an intelligent cyber-security solution. It has been prototyped and piloted for power quality monitoring, load control and demand-response for smart grids at in Spain and Slovenia. Key enabler for energy management systems.
Privacy protection for Energy Management Systems based on private blockchain and aimed at exchange of cyberthreat intelligence or confidential/personal data. Spans the smart gateway and the cloud.
Non-intrusive load monitoring is a solution for non-intrusive observation of load behavior and usage monitoring in private and public spaces for elderly care and flexibility assessment. Leveraging sophisticated and highly accurate pattern recognition and stream processing technology. Piloted in Slovenia.
Fault localization enables various stakeholders in emerging smart grids to detect and localize in real-time faults on the grids. Currently relevant for operators of the transmission and distribution segments for efficient operational management and SLA delivery. Piloted in Italy and Spain.
GridSwitch is an ethernet switch with built in redundancy that is required for the operation of the critical infrastructure using smart ICT based solutions. It features redundancy in internet connectivity and embedded clock. It's a rack-mounting device dedicated to the energy sector.
Artifice leverages the power of artificial intelligence and machine vision to extract information from time series generated by sensors with very high fidelity. It can identify and predict load fluctuations, anomalies and faults as well as recognize prespecified events.
Smart textiles for well-being combines advances sensing solutions with textiles for health monitoring and personal well-being in smart spaces. This lines includes heated textile for motorhomes, sensing shirts, smart charging solutions for cyber-textiles, etc. Piloted in Slovenia, Germany, Czechia.
The SPINAL module enables data exchange between textile-integrated sensors protocol for low-profile sensors while the SENSEBONE is an optimized electrification back-bone and electro block for motorhomes.
Sustainable packaging is a line of work promoting sustainability for high-end packaging. Following the successful eTAG and eBottle developments for fine spirits and liqueurs, new developments related to smart bottle caps, smart labels and electroluminescent paints are under works.
Our Products
Co-created with our network of partners and collaborators.
See all products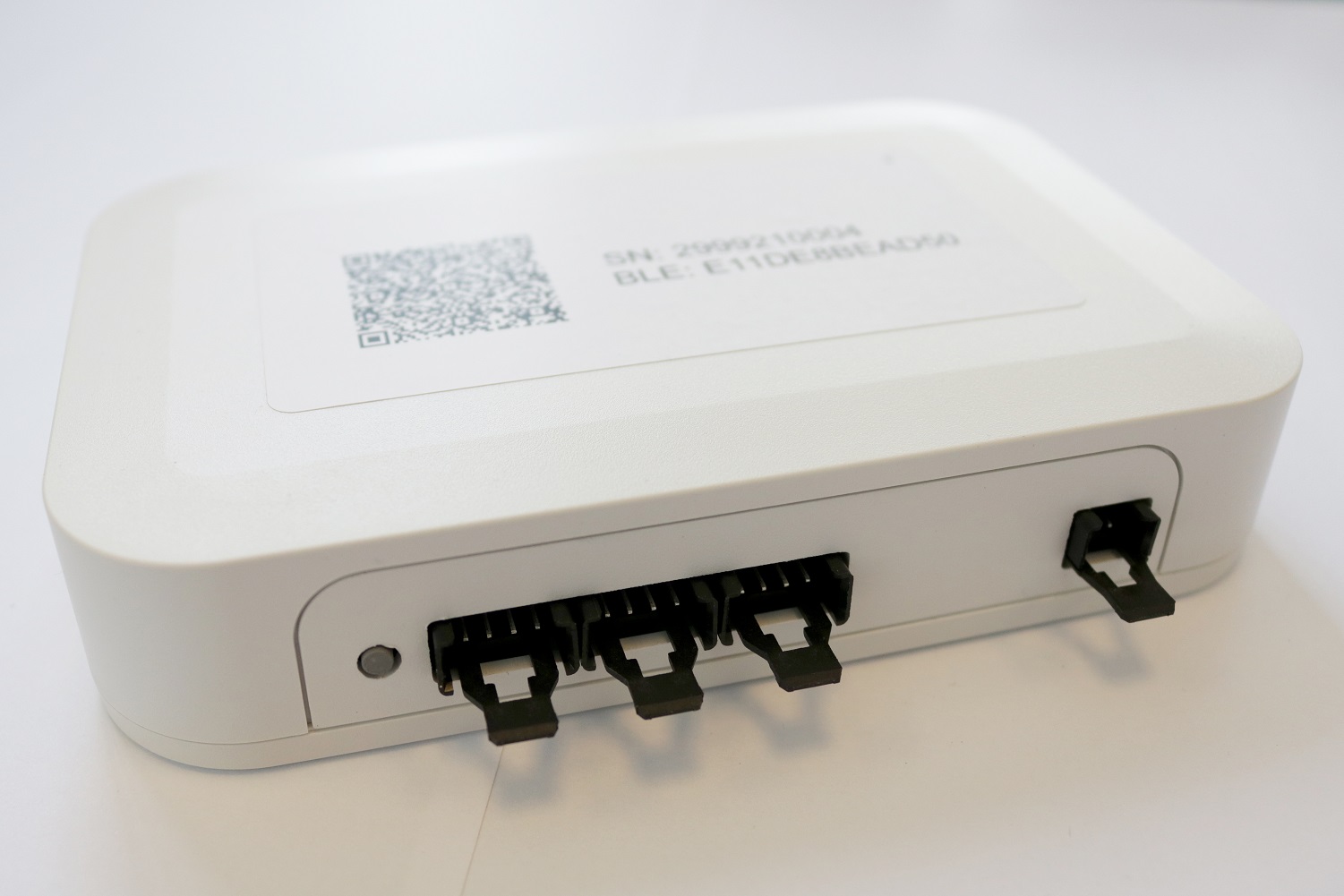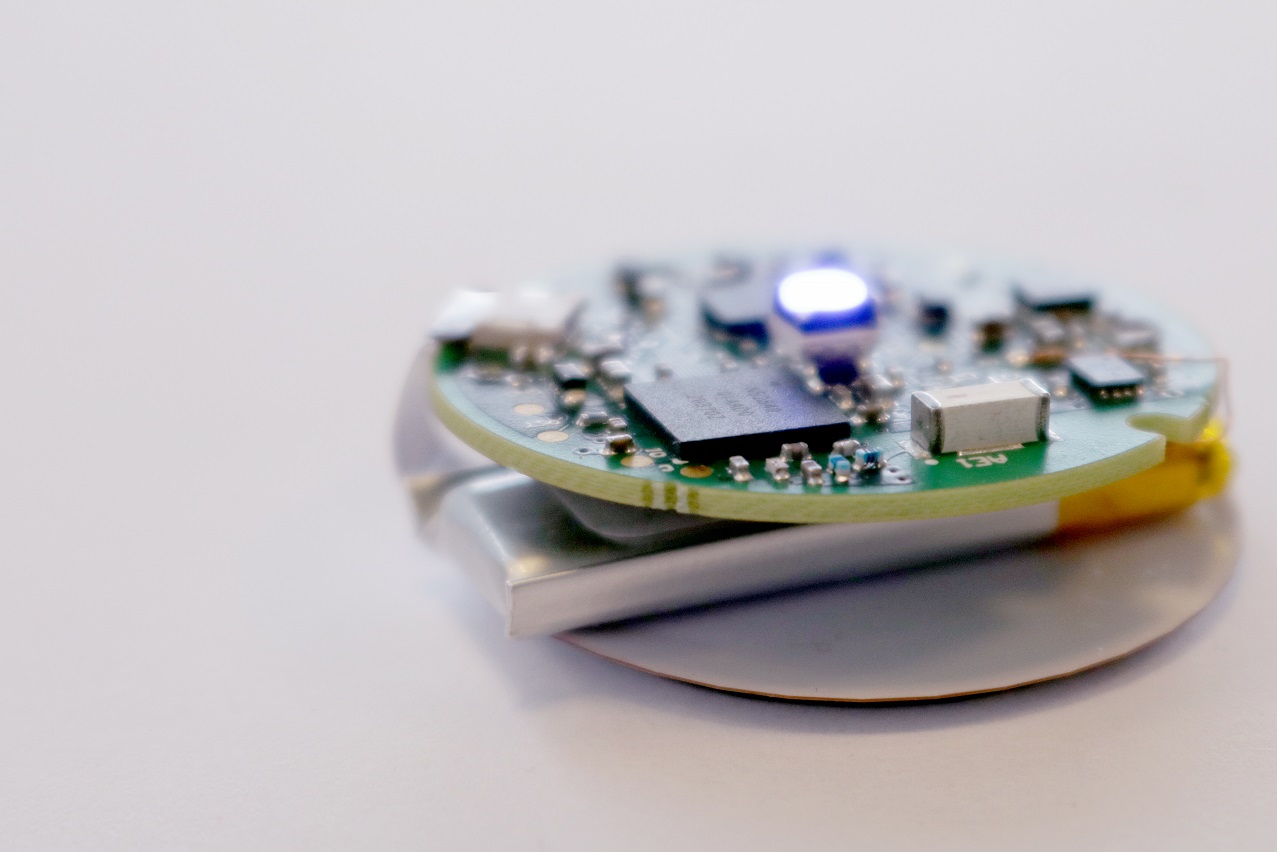 Packaging

|

Sustainability
eTAG enables monitoring and control of bottles. eTAG is a solution for life-cycle management, tracking, and feature enrichment of glass bottles. It enables...